Finding Free Public Records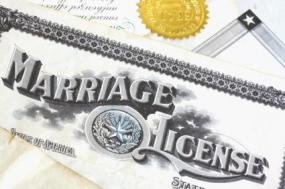 In the most basic sense, public records are any type of record that is kept about people. Typically, government institutions or other public organizations keep these records for many years, and if you're tracing your family tree, they can be an excellent resource. Whether you access the documents online or in person, you'll find that they are an invaluable key to unlock the mystery of your family's past.
How to Find Different Types of Public Records
There are several types of records that can be useful to genealogy researchers. Many of them can be accessed online for free!
Immigration Records
When it comes to public document searches, a great starting point is immigration records. Perusing ships' passenger lists and Ellis Island immigration lists can help you trace your ancestors back to their home countries. There are a few free genealogy websites that can help you in your search:
Vital Records
When you are working on a genealogy project, it is essential to know the dates of certain events in your ancestors' lives. Some of the most important genealogical documents are birth, marriage, divorce, and death records. Collectively called "vital records," they are available for free on some online genealogy sites:
Census Records
Census records can help you trace the path your family has taken over the years. Many families moved around a lot, going where they could find work or land. Luckily, you can use census records to track the movements of your ancestors. Not all census records are available for free, but you'll find many important census records can be accessed for no charge.
One of the best sources for free census records is Census Finder. Here you'll find the United States Census, Native American Census, United Kingdom Census, and Canadian Census, as well as census records from several other countries.
Court Records
Court records can tell you a lot of information about your ancestors. These may include wills, property records, arrest records, tax documents, and even criminal or civil dispute records. Finding these records can be a bit more complex, since very few of them are online. Try these ideas:
Other Free Records About People
You can search other public records online too. When you're researching, don't forget to look for the following:
To find more public records for your ancestors, simply go to the appropriate state on the USGenWeb website. Each state has different records available, but most have a lot of helpful information. Many state sites are divided by county and provide information about land records and important events that occurred in that location.
Putting the Records to Use
Public records provide a primary source for your genealogy research, and they can also act as a springboard for further detective work. When you find information about your ancestors in these documents, be sure to record the data and the source. You'll be surprised and pleased by the wealth of free information available.