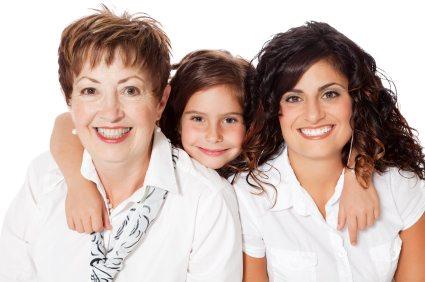 Tracing your family history isn't always an easy task, especially when you or an individual in your tree has been adopted. Fortunately, there are several ways you can solve adoption-related mysteries in your genealogy research.
Solving Adopted Genealogy Challenges
Adoption presents two main challenges for the family history researcher: finding the birth parents and other relatives of an adopted individual and finding a child who was put up for adoption. Although these challenges are different, the approach to solving them is fairly similar.
Gather As Much Information As You Can
Whether you're struggling to find your own birth parents, need to uncover the circumstances and individuals involved in a past adoption, or hope to find a child who was put up for adoption, every piece of information you have will be helpful. Make a list of every adoption detail you know, no matter how insignificant it may seem. Include as much of the following information as you can:
Date and place of birth of the adopted child
Date of the adoption
Location where the adoption took place
Physical characteristics of the child at birth and later in life
Reminiscences of those present at the time of the adoption
Names of any institutions or officials involved in the adoption
Birth name of the child
Be sure to record the sources of any information you use, since knowing where you've looked will prevent you from retracing your steps.
Educate Yourself About Applicable Laws
Adoption laws have changed dramatically over the years and vary by location. Once you determine the state where the adoption took place and establish a timeframe for the event, you can see which laws may have applied.
The U.S. Department of Health and Human Services maintains a State Statute Search as part of its Child Welfare Information Gateway. To find out about the state-specific laws regarding an adoption, select the applicable state and any topics you'd like to search. If you find that the information is unclear, you can consult an attorney in the state to help you negotiate these complicated laws.
Find the Original Birth Certificate
At the time a child is born, officials issue a birth certificate. One of the most useful public records for genealogists, this certificate usually contains the child's name and date of birth, parents' names, addresses, and dates of birth, and other helpful information. When a child is adopted, officials seal the original birth certificate and create a new one with the adoption information. In most cases, these original certificates are held in the vital records department for the state. Some states require researchers to get a court order before accessing the record, but others have more lenient access policies.
Search for Birth Relatives Online
If you're looking for information about a contemporary adoption, you may be able to find details on websites designed to help relatives connect with one another. Consider trying some of the following sites:
Know Where to Look for Old Adoption Records
If you're researching an adoption that occurred many years ago, the process is easier in some ways. Many states open adoption files after a certain period of time, often 100 years after the event occurred. However, record keeping may not have been as detailed at this point in history. For instance, many children were born at home, rather than in a hospital, so not everyone received a birth certificate. Knowing where to look for information can be extremely helpful. Try the following resources as part of your search:
Court or probate records for the date and location of the adoption
Records associated with orphanages or homes for unwed mothers
Adoption agency records
Local hospital records or doctor's records
Obituaries for adopted individuals
Try Genetic Testing
In recent years, DNA testing has revolutionized the study of family history. Although the information it presents is limited, you can easily determine whether two individuals are related. This may lead you on a search for the birth parents of an individual or it may help solve a long-standing family mystery. If you're wondering whether one of your ancestors was adopted, you can test the DNA of a modern descendant of that person's supposed parents. Then you can compare the results to your own DNA. If they don't match, you know that you'll need to begin searching for your ancestor's birth parents.
Additionally, if you suspect you've found the birth parents of an individual, you can use DNA testing to confirm your results. Compare the DNA of the potential birth parents or a descendant to your own DNA. If the results indicate a match, you've solved your mystery!
Don't Give Up
Adoptions can represent some of the most significant genealogy brick walls you may encounter in your research. Because these mysteries are so difficult to solve, they will require a great deal of patience and persistence. However, if you work long enough and hard enough, you're likely to find the information you need to open up a whole new branch of your family tree.